The island of Formentera or also known as the Caribbean of Europe is waiting for us! We will drive our Jeep onto the ferry and in just 30 minutes we will disembark on the island of Formentera to begin this unique adventure.
9-10 Hours
From €230 / Person
(Min 4 persons)
CONTACT US
If you were told… you are going to go on a boat trip in the Mediterranean and you will also take the Jeeps on board in the hold of the boat, and then you will get off and drive around the heavenly island of Formentera. Would you believe it?
As the adventure and nature lovers that we are, this is perhaps our most daring venture! A Jeep tour of Formentera is the best way to discover this unique, bohemian and authentic island.
Crossing from one island to another by ferry is a unique experience where you can enjoy the Mediterranean landscape with views of the coast of Ibiza and the mystical rocky island of Es Vedrà.
On the way back we will enjoy one of the most iconic Mediterranean sunsets on board the boat as well as a view of the colourful harbour of Ibiza from the sea.
An experience tailored to nourish the soul of new sensations and stimulate the five senses.
During the day we will discover the charm of the most rustic and wild Formentera.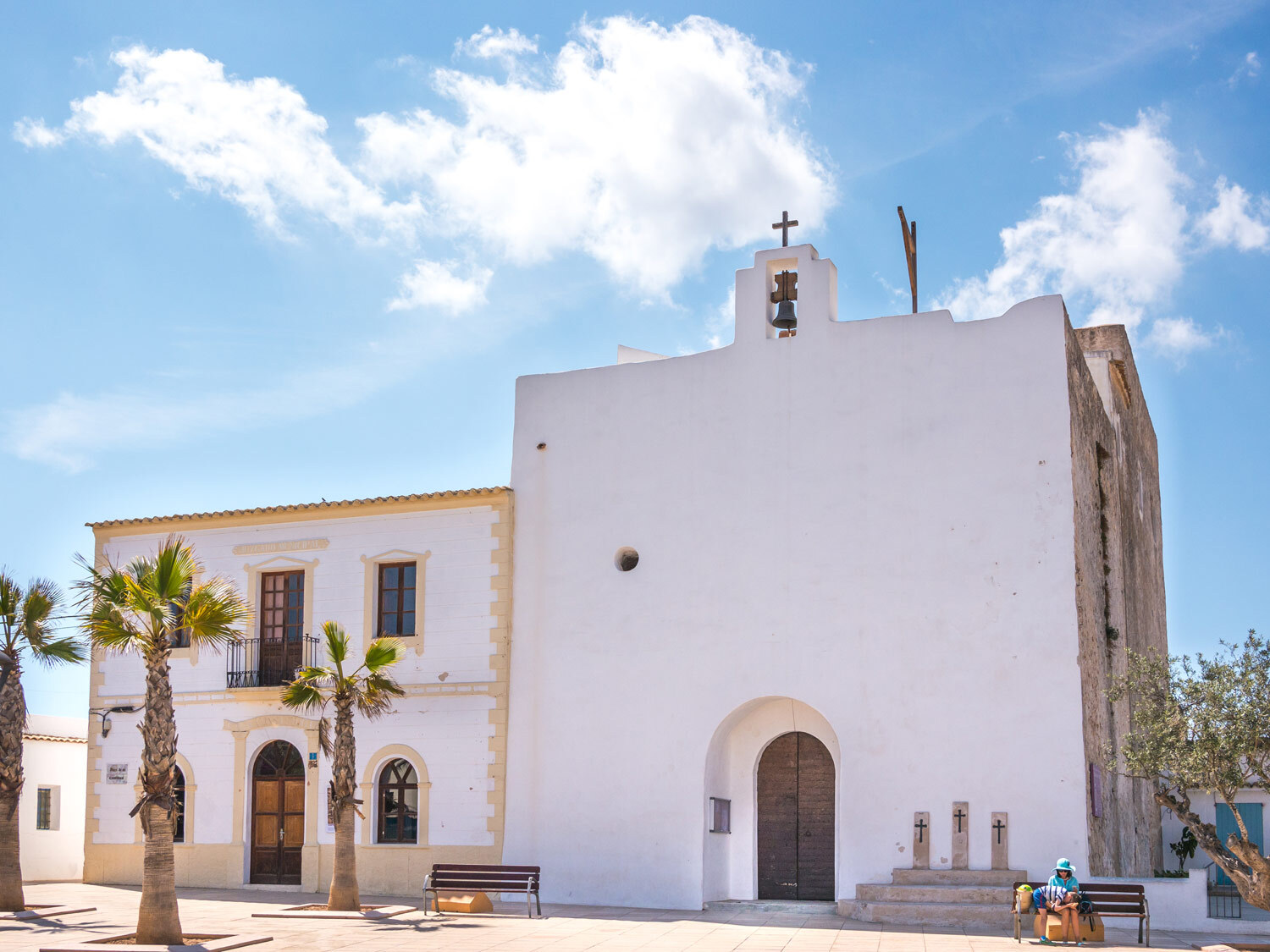 Ferry tickets for passengers and Jeeps.
Soft drinks, water & snacks during the tour.
Car insurance whit full coverage.
Latest generation Snorkeling set.
Happiness and smiles.
PRIVATE TOUR
To make the most of the experience, we recommend that you do not forget:
Comfortable clothing and footwear
Photographic camera
Towel and swimsuit
Jumper or jacket
A hat and sunscreen
Water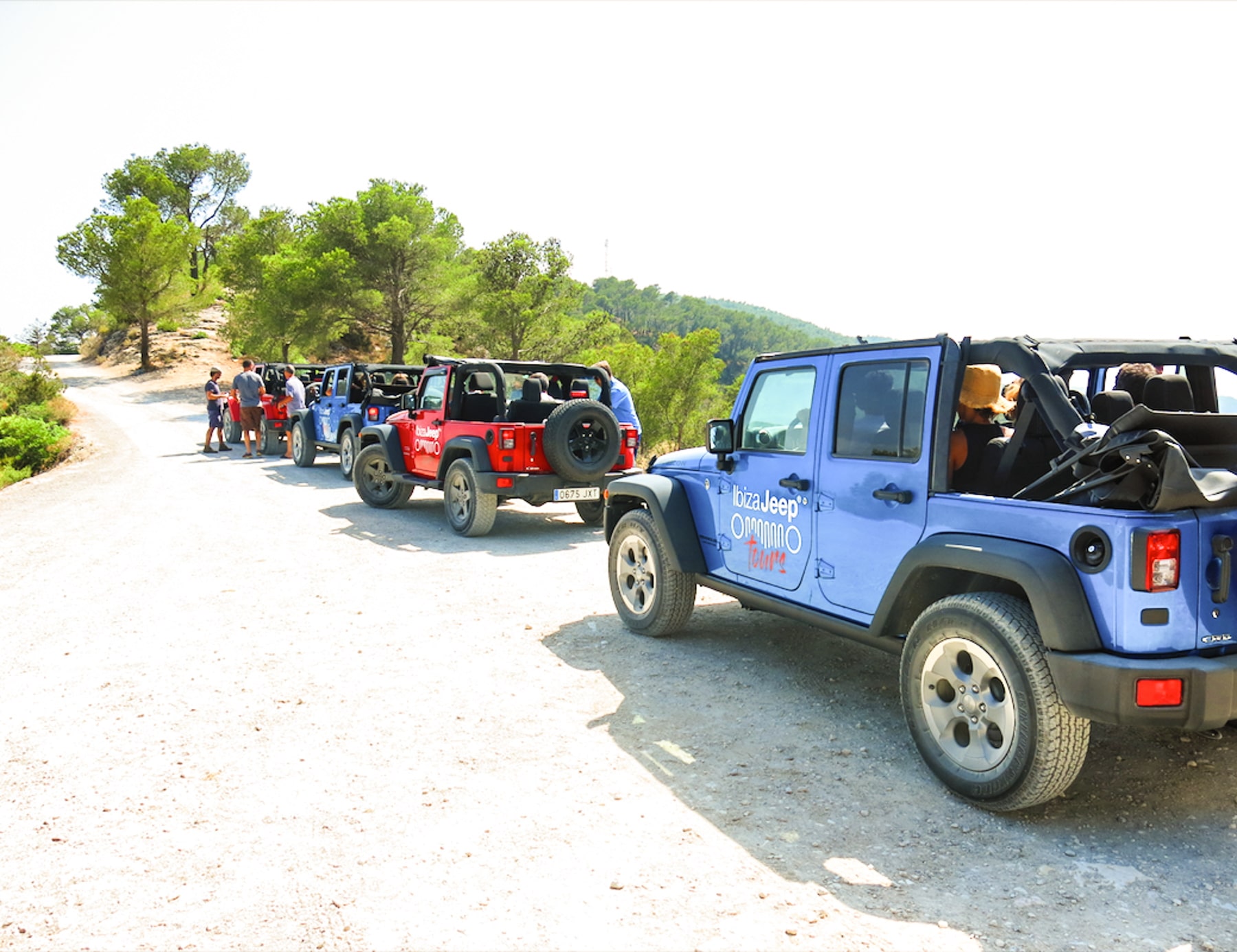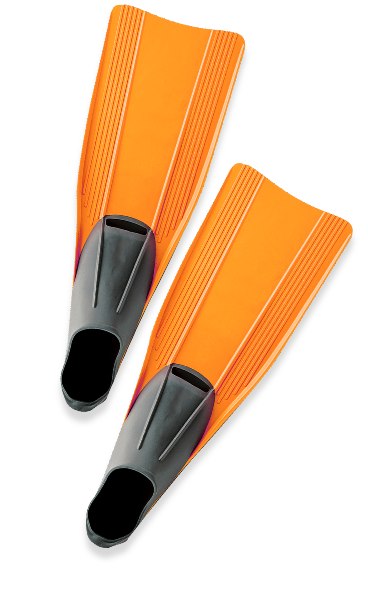 We prefer not to give away everything that we will visit, but we can tell you that it will be unforgettable. We will visit hidden coves with turquoise blue waters to enjoy and relax with a swim or snorkelling. We will visit the Lighthouse of La Mola, surrounded by spectacular views, this lighthouse is located on the highest peak of Formentera, on a cliff of 158 metres.
We will connect with nature and enjoy its unique landscapes.
We will visit a spectacular viewpoint where we will be able to enjoy a panoramic view of almost the entire island. We will stop for mojitos in a magical setting and relax on the beach before returning to Ibiza.
Maritime Station in the Port of Ibiza / in front of Burger King.
View map
It's up to you, but we are passionate about stopping in secret coves and jumping off the rocks into the sea.
Jeep Ibiza Tours never cancels a trip. The 4x4s are convertibles, but they can also be covered if it rains or is windy. It is also possible to change the itinerary or postpone the tour to another day if bad weather prevents the tour from taking place.
If you don't want to come, you won't lose your money. But what are you going to do in Ibiza on a bad weather day? The island is still beautiful regardless of the weather. We can offer you a different excursion, which is just as interesting and fun!
You are welcome to bring something to eat, although on full day tours we always bring water and drinks for the group.
We can also make a reservation for you to eat at a restaurant or stop at a supermarket to buy something to eat for a picnic on the beach.